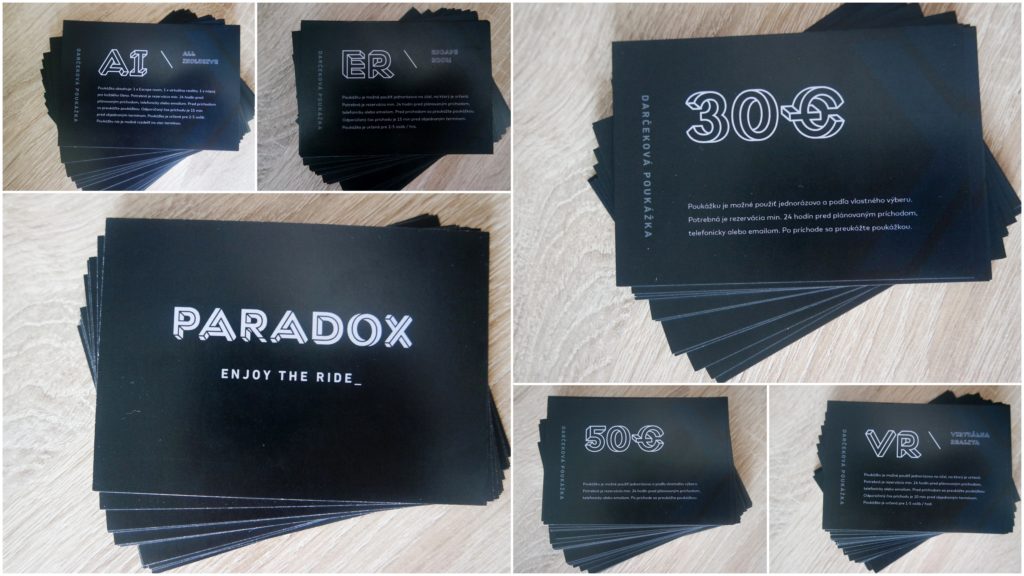 Gift vouchers
Clothes are borring, donate the experience.
You can choose:
Virtual reality
Escape room
All inclussive 1 x VR, 1 x escape room and drink for every member of team.
Value voucher 30€
Value voucher 50€
The voucher can be used once for the purpose which it's intended. You need to Identify yourself with this voucher before the visit. Voucher can be used for 1-5 people / hour.